Peru's political crisis
Good news today January 9th, since yesterday trains to Aguas Caliente are running again, also Consettur buses are back with their regular service To Machu Picchu Archeological Site. The protesters announced tomorrow a new beginning of the strike but we are confident that the Army will control them.
Update at January 09th, 2022
News about peru today
Continuing with the updates about the Political Situation in Peru everything is under a regular normality in all the Country. Just a few points of disruption in the South like Puno and Cusco roads not cities involved. The trains in Cusco are not running since our last communication only as prevention. Airport, Archeological Sites and all the Inca trails are open and running on a regular basis.
Update at January 06th, 2022
Peru latest news 2023
Getting back to the political situation in Peru, today January 4th, almost a month after the coup against the government of Pedro Castillo, the overall situation is normal only in the Southern area of the Country, a political protest being announced starting today. Train services will be temporarily suspended. A sense of rupture among the protesters could mean a halt to this strike.
Will keep you informed.
Update at January 04th, 2022
Peru latest news
After two weeks that the crisis starts, Peru can breathe a breeze of stability thanks to the military intervention. During these holidays everything will work as usual in the Capital as in the rest of the country. We will come back with more information after this fest.
Update at December 23th, 2022
Peru travel advisory
Continuing with good news as yesterday, today we can inform you that in Cusco the tourism has restored the sale of entrance tickets to the Inca Trail Network and all the Archeological Parks have resumed.
Update at December 22th, 2022
Social issues in peru today
Today due a truce that has been given until the end of the holidays, all the transportation, trains, airports and so, are running normally. Tickets for Machu Picchu start available from today too. The peace is back and greater.
We are expecting to have some calm holiday days in Peru.
Update at December 21th, 2022
Peru civil unrest today
On Top of Peru latest news, after a week of political crisis and unrest, today the respite continues in almost all the country with some small points of agitation. In Cusco some problems with the railways have made the trains stop their operations again with the announcement that the concessionary is working to repair rails as soon as possible.
We will keep you informed
Update at December 20th, 2022
Latest news Peru: Train to Machu Picchu
As of today the situation in Peru is getting better. Lima, the capital, has not presented more strikes or violent protests. Same in the rest of the country with good news in Cusco about the railway operators that resump services from today only from and to the Ollantaytambo station.
Update at December 19th, 2022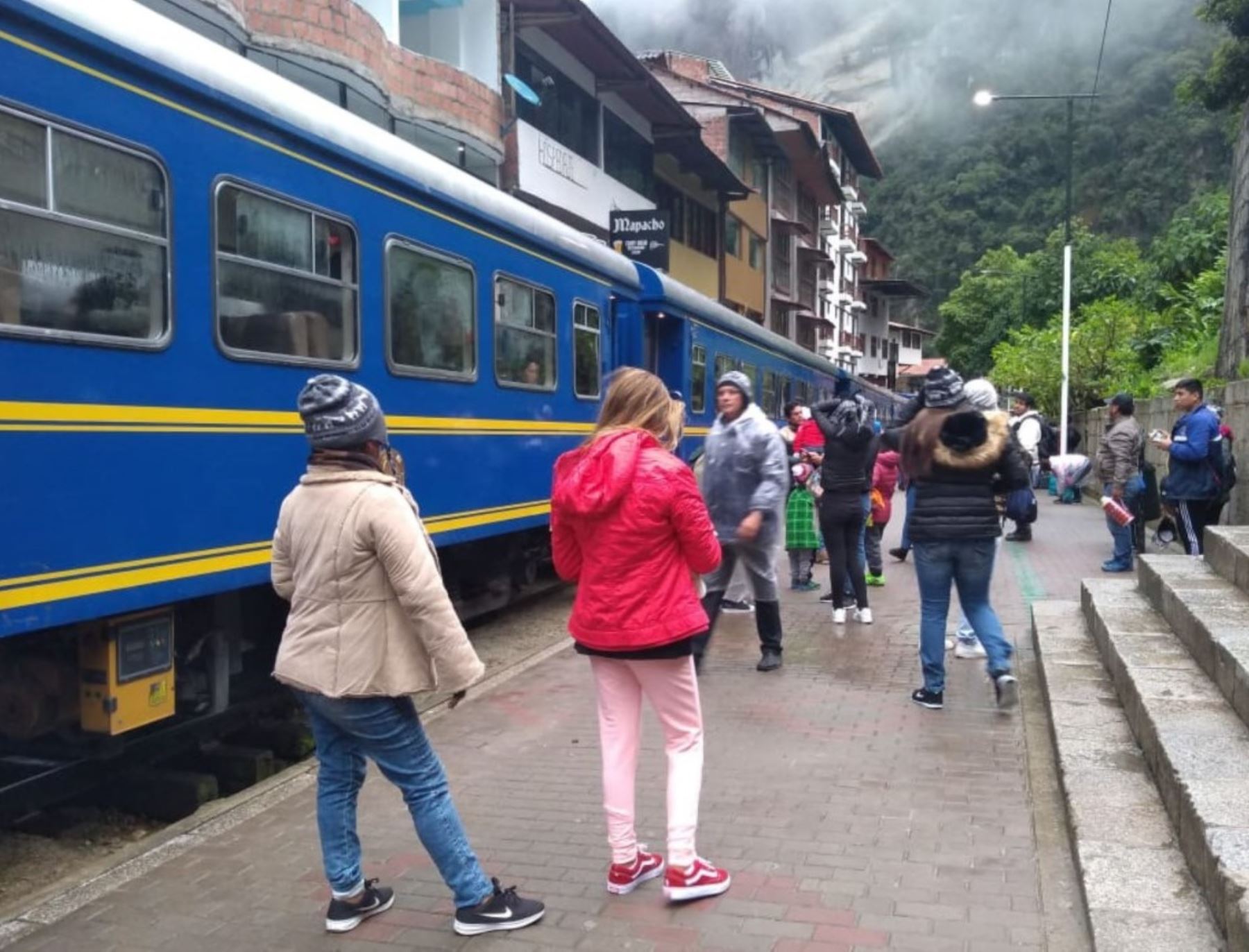 Peru's current events
In the latest news about the situation in Peru, let us inform you that the government has decreed five days, starting yesterday December 16th, with a curfew from 10pm to 4am including Cusco. The calm has been maintained with the help of the Peruvian army. Land transportation is almost normal and trains are still not operating but they announced this morning that they will start with the inspections and the rail repair.
Update at December 17th, 2022
Peru news today: state of emergency
Following with our latest news about the situation in Peru. Protesters continue blocking a few roads and trains to and from Machu Picchu are still suspended. On the other hand Cusco airport starts its operations today. It looks like we are slowly getting back to normality. Keep on track our daily updates, don't make any rash decisions changing your trip plans yet.
Update at December 16th, 2022
What are current issues in Peru?
Peru & U wants to inform its clients that due our political situation, we had experienced shutdown in various regions of the country affecting tourism.
For this reason and to guarantee social peace on Dec 14th the State declared through Supreme Decree No. 143 – 2022 – PCM, the state of emergency at the national level, for 30 days.
This situation, of exceptional legal value, complements the decision to have the support of the guardianship institutions of the country in the task of guaranteeing order and adequate interconnection with transport services throughout the country.
As a result since today we're experiencing a return to normality. This morning Cusco dawned with a social tranquility in the streets no more heavy strikes around. Cusco airport will open his operation tomorrow.
Back to normality means that any changes or cancelations that you may want to do to your trip can generate extra fees. We suggest you to wait the next days before to make any decisions about your upcoming trip to Peru.
We regret the inconvenience that these announcements generate for our clients, for further information and assistance, please contact us at +51 982 032 081 or through your sales executive.
Update at December 15th, 2022